Purchase Center
Welcome to our Purchasing Center. We pride ourselves in publishing books that allow children to experience firsthand the various forms of praising and worshipping God. In addition, our new library of story books follow "The Angels of Agape" on their journeys as they encourage children though the trials they face on a day to day basis. We will also keep you informed of new releases of book titles and other merchandise when you partner with us to Engage, Empower & Educate our Christian youth.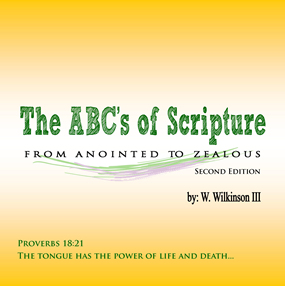 ABC's of Scripture: from anointed to zealous.
SKU 00000
Product Details
The ABC's of Scripture: from Anointed to Zealous, is the ABC book that provides parents with an easy way to introduce Christian principles and scripture to their children at an early age. Every letter represents a characteristic which is supported by a scripture on one page and an easy to read prayer or saying on the adjacent corresponding page. Parents should read to their children until they are able to read and have an understanding of their own. Every child that reads this book will embrace these powerful Christian attributes that they possess within as a Child of God. Over time they will come to know their strength in the love of their Lord and Savior Jesus Christ. This book encourages, develops, and perpetuates the teaching, development and empowerment of Christian Children.
Save this product for later